Australian Dance Performance Institute in association with Australian Homestay Network (AHN)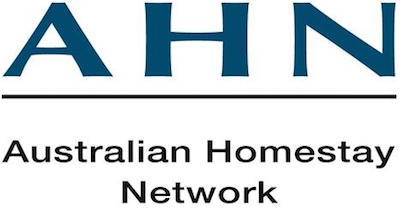 Australian Dance Performance Institute has teamed up with the Australian Homestay Network (AHN) to provide international students with safe, affordable and welcoming homestay accommodation.
AHN homestay hosts will help you to settle in to life in Australia so you have the best start to your study journey
Why students choose AHN
AHN has been commended by the Australian Government for our superior standards of service. We offer students a better quality and more secure homestay experience. Our program includes:
Homestay management and support throughout the entire homestay experience
Extensive national background checks for hosts
Student support services
Comprehensive online training and orientation
Professionally staffed 24/7 hotline
Automated online payment services for students and hosts
See what students are saying about AHN Homestay
It's interesting and fun
Our hosts offer more than rooms for rent. They offer a support system and authentic interest in welcoming you to Australia. You'll enjoy everyday activities with your AHN homestay host and learn about the Australian way of life, including:
Being shown around the community
Australian culture
Taking part in everyday conversation
Learning basics such as buying transport tickets; where the local shops are; how to access banking, internet and mobile phone services; and personal safety tips
Help with English and 'Aussie' words and phrases
Ongoing support and backup from the Australian Homestay Network (AHN)
Value for money
AHN aims to find you the best available homestay based on your preferences. Our staff are experts in homestay placements and we have a high success rate in first-time placements.
AHN has homestay hosts all across Australia. Each region has prices and packages specific to the living costs and services available in that region. See the Student Pricing page for more details.
How to apply
Click the 'Apply Now' button to begin the homestay application process.
Fill in the application form.
A dedicated customer care manager will contact you to complete the process.
Do you have a question?
Take a look at our Frequently Asked Questions page or contact us if you need more information.
Contact Us
: From within Australia: 1300 024 628
: From outside Australia: +61 7 3230 5700
: AHN Emergency Line: 1300MYSTAY (1300 69 7829)
: AHN International Emergency Line: +61 2 8905 0321
: Email: info@homestaynetwork.org
Connect With Us
Copyright © Australian Homestay Network Pty Ltd (ABN 52 124 610 313). All Rights Reserved | Refund Policy | Website Terms of Use | Privacy Policy