Australian Homestay Network has a number of education partners across Australia, who we work with to provide homestay for international students.  These partners help support and promote AHN, to ensure international students in Australia are provided with safe and supportive homestay environments of a high standard.
Bond University
Bond University is Australia's first private non-profit university. Bond University seeks to be recognised internationally as a leading independent university. With a spirit to innovate, a commitment to influence and a dedication to inspire tomorrow's professionals, they offer a personalised and transformational education experience.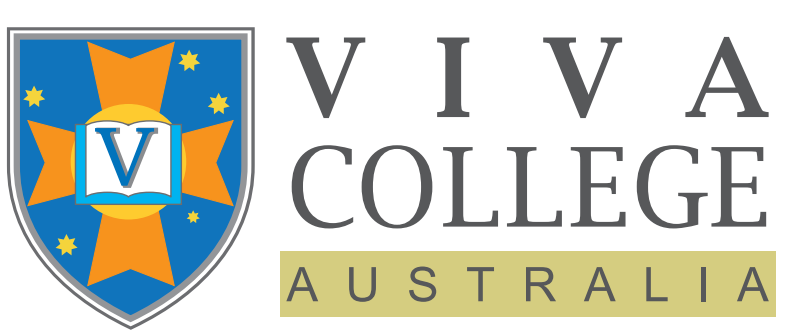 Viva College
Viva College started as an ELICOS college in 2004 and was accredited by NEAS. In 2005 the College became a Registered Training Organisation in the State of Queensland.​​ The College has quickly developed a reputation for quality, being accredited by Australia's strictest regulating bodies including ACPET, NEAS and ASQA.​​ Today, Viva College has over 700 students from all over the world and delivers a range of ELICOS and VET Certificate and Diploma face to face and online training programs.​
University of Sydney
The University of Sydney is ranked in the top 100 universities globally. Their rankings reflect their achievements as a world leader in research and education for more than 160 years. Since the beginning, they have believed in education for all and leadership that makes lives better.
Macquarie University
Established in 1964, Macquarie University began as a bold experiment in higher education. Built to break from traditions: to be distinctive, to be progressive, and to be transformational.  They take a pioneering approach to research and such an approach is largely responsible for their  reputation for research excellence.
UNSW Sydney
UNSW Sydney (The University of New South Wales), is one of Australia's leading research and teaching universities. UNSW takes pride in a broad range of high quality education programs and has strong regional and global engagement.
University of Melbourne
Melbourne attracts the best and brightest students and researchers. With a history of over 160 years,  the University of Melbourne occupies a special place at the heart of the city's cultural scene. Their  extensive global networks and performance in international rankings puts them at the forefront of higher education in the Asia-Pacific region and beyond.
Swinburne University of Technology
Swinburne is a world-ranked university leading the way in innovation, industry engagement and social inclusion. Our education, high-quality research and industry partnerships create positive change for students, staff and the community.
 Royal Gurkhas institute of Technology
We offer a wide variety of courses to both local and international students from Traineeships, Apprenticeships and short courses to Certificates, Diplomas and Advanced Diplomas. Students enjoy flexible delivery options at RGIT that include full-time and part-time study and distance learning.

Flinders International Study Centre
Flinders International Study Centre (Flinders ISC) is the pathway to Flinders University. Their courses are designed to develop academic ‭understanding, study skills and English language level, so that students have a good knowledge of their ‭chosen subject when they start their degree. ‭Students at Flinders ISC will benefit from a dynamic learning environment that combines the latest technology ‭with modern teaching methods.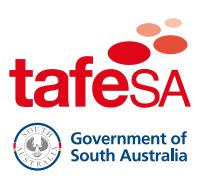 TAFE SA
TAFE SA is South Australia's largest vocational education and training (VET) provider and one of the largest in Australia. It is also a registered higher education provider. International students from more than 70 countries choose to study at TAFE SA for the quality of education and support they receive, as well as the enviable South Australian lifestyle.
University of South Australia
The university of South Australia has a culture of innovation that is anchored around global and national links to academic, research and industry partners. Their graduates are the new urban professionals, global citizens at ease with the world and ready to create and respond to change.
Curtin College
Curtin College is an integrated pathway provider to Curtin University and offers courses designed to prepare students for entry into the second year of Curtin's bachelor degree. Its flexible admission criteria, smaller classes and extra support make it a popular choice for those who don't immediately qualify for university.
Canning College
Canning College offers a wide range of high quality courses to help students aged 17 and over prepare for University and State Training Providers and improve their career prospects. Founded in 1982, Canning College, an independent government school, boasts an extraordinary success rate for students continuing their education at prestigious university. At the commencement of 2016, 291 Canning College local and international students received offers to study at university.
IIBT
IIBT is internationally respected as a quality provider of education which is your pathway to university. IIBT offers international students an environment that allows students to get personalised study options with small classes that allow students to reach their full potential. Successful completion of courses such as the Diploma of Business Administrations enables students to get direct entry into any of their partner Universities.
Technical College of Western Australia (TCWA)
Choosing where to receive this education is an important step and needs to be considered carefully. Technical College of Western Australia (TCWA) is registered by the Australian Skills Authority (ASQA) which means thier students can have full confidence in the quality and recognition of their qualifications. TCWA's carefully balanced practical and academic training programs allow successful students to not only achieve a nationally recognised qualification but also provide them with practical skills.
University of Western Australia
UWA is a research-intensive institution and home to globally recognised scholars such as Nobel Laureate Professor Barry Marshall. They  have more than 75 research and training centres and receive about 80 per cent of all research funding to WA universities annually.
University of Tasmania
Internationally recognised teaching programs and research institutes like the Australian Maritime College (AMC), Menzies Institute and Institute for Marine and Antarctic Studies have built our reputation. With their vision and success, we're standing out as an educational beacon and a global voice of learning.
Australian National University
ANU is a world-leading university in Australia's capital. Their  focus is on research as an asset, and an approach to education. With outstanding research-led education, they consistently rank amongst the great universities of the world.
 University of Canberra
UC is ranked among the top 100 young universities in the world and consistently delivers 90 per cent graduate employment and above-average graduate starting salaries. The University of Canberra  aim to be amongst Australia's most innovative tertiary institutions, continue their ascent in world rankings, and extend their regional, national and international reach.